Registration Has Opened For The 2020 CTA Challenge
We receive inquiries from Commodity Trading Advisors (CTAs) throughout the year about getting added to the CTA Challenge. By design this campaign is a revolving annual event that evaluates investment program performance over an entire calendar year, starting each January. So, the inquiring CTAs have to wait patiently until the next calendar year to participate. But the waiting period is almost over…
For those CTAs who are interested in participating in the 2020 CTA Challenge, please contact Coquest now to get your program registered. More details are available at https://www.ctachallenge.com/about-the-cta-challenge.php
Of the 90 programs in the 2019 CTA Challenge, we have seen performance range from -40% to +127% ROR since January 1st (gross performance numbers). Just like the futures market prices, the performance moves for CTA managed futures programs have been all over the place. The unpredictable nature of market price moves, both in direction and size, require CTAs to employ hefty risk controls if they want to protect their customers from large losses in the investment accounts. In the CTA Challenge, we take a risk-adjusted approach to analyzing and ranking CTA programs to ensure we are evaluating performance and risk numbers achieved as well as performance and risk exposures. We are evaluating "what actually happened" and also looking at "what could have happened". See below for the most recent top 5 ranked programs year-to-date in the CTA Challenge.
2019 CTA Challenge:
Top 5 Ranking Through The End Of September
#1: Quantica Capital AG / Managed Futures Program *QEP*
#2: County Cork LLC / Acclivity Program *QEP*
#3: AG Capital Investments LLC / Discretionary Global Macro Program
#4: Emil Van Essen LLC / Global Tactical Allocation Program *QEP*
#5: Dreiss Research Corporation / Global Diversified Program
See the full current rankings here. 
CTAs interested in participating, or investors interested in learning more about CTAs and Managed Futures investment strategies, should contact Coquest and the CTA Challenge by Clicking Here.
Featured CTA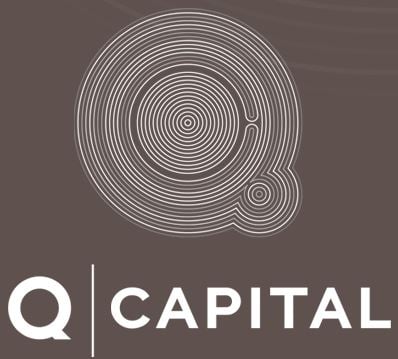 Q Capital Management Ltd, based in Toronto, Canada, operates a quantitative investment strategy that algorithmically identifies trading opportunities in global markets across multiple assets classes and time frames by continually scanning markets from the start of trading in Asia to the close of markets in North America.
The trading methodology is active in a large number of cross asset markets through the systematic application of price and non-price based forecasters within a supervised machine learning framework, with investment horizons ranging from days to multiple months.
Portfolio construction and risk management is implemented with an approach not used by the vast majority of asset managers.
Featured Sponsor

Started in 1919 by Mr. D. Howard Doane, Doane Advisory Services was built with the vision of creating a more efficient, productive agriculture industry. Acquired by Farm Journal in 2015, Doane Advisory Services is a market leader for agricultural economic information and outlook. Doane's economists combine Farm Journal's deep farm-data content with its proven models and analysis – which distinguish Doane as the only advisory services with direct contact with America's farmers and ranchers.
By focusing on the information clients truly need, Doane provides on-point analysis and advice without information overload. Our 5-year and 10-year market forecasts are a proven indicator of future market trends, while our short-term market analysis provides clients the timely information they need to make important decisions today.  Providing research, analysis and insight with a personal component is the promise delivered to each and every client. Every Doane Advisory Services client has a simple, one-step process to contact a Doane economist for an e-mail or phone consultation. Knowing our clients allows us to understand their information needs.
Upcoming Events – Mark Your Calendars!
FIA Expo 2019
October 29-31, 2019
Hilton, Chicago, IL
Talking Hedge: Alternative Strategies
November 20-21, 2019
The Driskill Hotel, Austin, TX
2019 CTA Challenge Sponsors
Back