CTA Challenge 2019 – Leading The Pack
The Consistent Leaderboard
The current top 5 leaders in the CTA Challenge so far in 2019 have, for the most part, remained in the top 5 all year. Despite some minor moves, we have not really seen the other 85 programs pierce into the top ranks in 2019. In previous CTA Challenges, the top rankings would change quite a bit throughout the year…but not in 2019 so far. That tells me a few things are happening:
The market conditions have shifted (and held) in such a way that these programs excel, in general. Trade tariffs, stock market volatility, the re-emergence of market trends…all play a role.
The market conditions are just right specifically for these five programs to perform better than their peers this year. Small differences in the design of these programs are catching more winners and fewer losers than similarly designed trading programs.
Risk Disclaimer: Past performance is not indicative of future results.
All 5 of these top ranked programs are making money so far in 2019 (most up over 10% YTD, net of all fees). And they are doing so in a risk-adjusted way that keeps them steadily ahead of the pack with low margin usage, low drawdowns and lower VAR results. These criteria are exactly what the CTA Challenge utilizes to flush out the better performing investment programs amongst the universe of participating CTAs. Daily performance and position analysis serve as the cornerstone to determine which programs are capturing the most upside, while protecting best against the downside, in today's market environment.
Of the 90 programs in the 2019 CTA Challenge, we have seen performance range from -36% to +95% ROR since January 1st (gross performance numbers). Just like the futures market prices, the performance moves for CTA managed futures programs have been all over the place. The unpredictable nature of market price moves, both in direction and size, require CTAs to employ hefty risk controls if they want to protect their customers from large losses in the investment accounts. In the CTA Challenge, we take a risk-adjusted approach to analyzing and ranking CTA programs to ensure we are evaluating performance and risk numbers achieved as well as performance and risk exposures. We are evaluating "what actually happened" and also looking at "what could have happened". See below for the most recent top 5 ranked programs year-to-date in the CTA Challenge.
2019 CTA Challenge:
Top 5 Ranking Through The End Of July
#1: County Cork LLC / Acclivity Program *QEP*
#2: Quantica Capital AG / Managed Futures Program *QEP*
#3: Fort LP / Global Contrarian *QEP*
#4: AG Capital Investments LLC / Discretionary Global Macro Program
#5: Emil Van Essen LLC / Global Tactical Allocation Program *QEP*
See the full current rankings here.
CTAs interested in participating, or investors interested in learning more about CTAs and Managed Futures investment strategies, should contact Coquest and the CTA Challenge by Clicking Here.
Featured CTA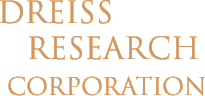 Dreiss Research Corporation's investment program trades a wide array of global futures markets using a very long-term systematic approach. The trading methodology was developed by Bill Dreiss and utilizes the concepts and tools of fractal geometry. Dreiss believes strongly that most of the profits made available by markets are due to long-term trends related to the business cycle or to fundamental shifts in supply and demand in various industries.
See the Coquest notes on Dreiss Research Corp here.
Featured Sponsor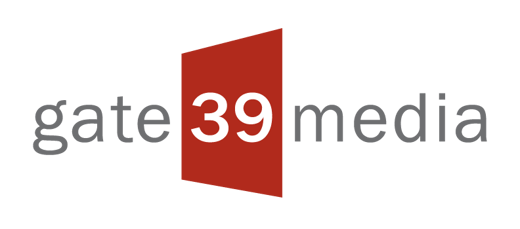 Gate 39 Media is a financial services marketing and technology agency providing complete solutions for the financial industry since 2001. Gate 39 Media serves commodity trading advisors, hedge funds, introducing brokers, and alternative investment firms through solutions designed to raise AUM and build brand awareness. These solutions include custom pitchbook presentations, website development, tear sheets, collateral, branding, and more.
Upcoming Events – Contact Coquest To Request A Meeting
TEXPERS Summer Educational Forum
August 18-20, 2019
Omni Hotel, Frisco, TX
CTA Expo Chicago 2019
September 11-12, 2019
The Conference Center, Chicago, IL
Talking Hedge: Alternative Strategies
November 20-21, 2019
The Driskill Hotel, Austin, TX
2019 CTA Challenge Sponsors
Back