CTA Challenge 2019- Numbers Revisited
Now in its 7th consecutive year, the Coquest CTA Challenge finds success in utilizing a proprietary model for performing quantitative and qualitative evaluations of alternative investment programs. The results of these evaluations are presented as annual rankings and advertised to the investing public that is specifically looking for this type of product. Qualified high net worth investors, wealth managers, capital introduction teams, institutional investors and industry brokers are among the many groups that regularly monitor the year to date progress of the participants and the annual final results. The CTA Challenge uses the below seven criteria to analyze, compare and rank the daily performance and daily risk of the participating liquid alternative investment programs:
Daily Rate of Return [ROR]
Daily Rate of Return vs. Daily Volatility [Sharpe Ratio]
Daily Rate of Return vs. Daily Downside Volatility [Sortino Ratio]
Daily Rate of Return vs. Maximum Daily Drawdown [Sterling Ratio]
Daily Rate of Return vs. Daily Margin to Equity [Return on Margin]
Daily Rate of Return vs. Daily Value at Risk [Return on VaR]
Daily Rate of Return vs. Daily Conditional Value at Risk [Return on CVaR]
The CTA Challenge was specifically structured to provide a large portion of the heavy lifting analysis that is required in institutional investment program reviews. We have arguably automated the majority of the quantitative, in-depth number crunching that institutions prefer to be conducted before making any formal consideration on a liquid alternative investment program. Although the CTA Challenge cannot fully replace the respected investment analysts and their hands on reviews, it sure is a great tool to help investors fast track the entire review process. By providing risk-adjusted rankings and using daily transparency, the CTA Challenge has become a key tool for use in picking investments in the liquid alternative space.
Of the 90 programs in the 2019 CTA Challenge, we have seen performance range from -40% to +127% ROR since January 1st (gross performance numbers). Just like the futures market prices, the performance moves for CTA managed futures programs have been all over the place. The unpredictable nature of market price moves, both in direction and size, require CTAs to employ hefty risk controls if they want to protect their customers from large losses in the investment accounts. In the CTA Challenge, we take a risk-adjusted approach to analyzing and ranking CTA programs to ensure we are evaluating performance and risk numbers achieved as well as performance and risk exposures. We are evaluating "what actually happened" and also looking at "what could have happened". See below for the most recent top 5 ranked programs year-to-date in the CTA Challenge.
2019 CTA Challenge:
Top 5 Ranking Through The End Of July
#1: County Cork LLC / Acclivity Program *QEP*
#2: Quantica Capital AG / Managed Futures Program *QEP*
#3: Fort LP / Global Contrarian *QEP*
#4: AG Capital Investments LLC / Discretionary Global Macro Program
#5: Emil Van Essen LLC / Global Tactical Allocation Program *QEP*
See the full current rankings here. 
CTAs interested in participating, or investors interested in learning more about CTAs and Managed Futures investment strategies, should contact Coquest and the CTA Challenge by Clicking Here.
Featured CTA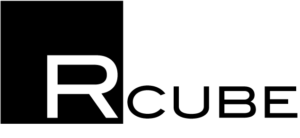 RCube Asset Management SAS offers its Commodity Spread Program (RCSP) as a managed account investment which trades global futures and option contracts. The alpha is generated by its unique approach using quantitative and qualitative analysis to select uncorrelated spreads in agricultural markets. RCSP trades agricultural calendar, cross products and location spreads with a global reach.
Featured Sponsor

Gemini Alternative Funds, LLC services the investment community as a Managed Account Platform (Galaxy Plus) working with dedicated managed accounts and co-mingled funds, as well as a structured product platform sponsor. Galaxy Plus provides a comprehensive platform of centralized operational services and distribution of products. The operational services provided directly by Galaxy Plus include transparency, uniform operational setup, risk and guideline management, and liquidity enhancements.
Central Banks Focus on Stimulus
The European Central Bank (ECB) met in late July to discuss the state of the Euro zone economy and possible policy measures to consider. The full results of that meeting, published on August 22, show that the ECB policymakers are considering substantial stimulus packages to prop up the European economy. Referencing the slowing of inflation and growth, the ECB is now considering a combination of interest rate cuts, asset purchases, changes to the guidance on interest rates and even petitioned a support for banks via partial relief from the negative interest rate environment. Although policymakers did not see eye-to-eye on which items would be used, and to what degree, there appeared to be a consensus in opinion that relief action is almost guaranteed at the September policymaking meeting for the ECB. Fear of recession is on the horizon as Europe sees weakness in manufacturing, a key leading indicator for the overall economy. Job creation is slowing and confidence in the manufacturing and services is waning. Analysts on the street are already chiming in that Germany, the largest single economy within the Euro zone, could already be in a recession.
The US Federal Reserve's (The Fed) policymaking committee met at the end of July to discuss the US economy and to vote on a highly anticipated interest rate cut. The street was hoping for a 50bps cut to the Fed Funds Rate but had to settle with a 0.25% reduction. The minutes of the Fed's meeting were released on August 21st and showed a split decision amongst policymakers. Some had pushed for a 0.50% rate cut while others were adamant about no change to the rates. The overall sentiment of the meeting notes show that all 12 policymakers are concerned over low inflation and a global economic slowdown. Further cuts to interest rates are on the table over the next year as the Fed continues to gauge the weakening US economy and adjust accordingly. Jerome Powell, the current Chairman of the Fed, will be joining economic and political leaders this weekend at The 2019 Economic Symposium in Jackson Hole, Wyoming to discuss the "Challenges for Monetary Policy", as that is the formal title of this year's annual event. More information about topics discussed and resolutions made at the Symposium will be hitting the newswire over the next few days. We should expect to hear Chairman Powell speak further about the Fed's next moves.
Upcoming Events – Mark Your Calendars!
CTA Expo Chicago 2019
September 11-12, 2019
The Conference Center, Chicago, IL
Talking Hedge: Alternative Strategies
November 20-21, 2019
The Driskill Hotel, Austin, TX
2019 CTA Challenge Sponsors
Back