Gravity – What Goes Up Will Come Down
The Ups And Downs With Volatility
Last week I traveled to Chicago, joining hundreds of Managed Futures industry insiders that had converged in the windy city for overlapping annual conferences. One was the CTA Expo and Emerging Manager Forum, a two day event where alternative investment managers have the opportunity to present their investment programs to over 100 investors, brokers and consultants. The other was the NIBA Annual Symposium, a meeting of futures market participants (mostly brokers and clearing firms), which is organized partially as a networking event to discuss the changing landscape of the marketplace and partially as a classroom event with presentations from key figures in the industry. The common theme at both conferences is that market volatility is returning and we must be prepared for surprises.
And then Saturday, the first surprise to hit the news was the destructive attack on Saudi Arabian oil facilities. Oil futures prices jumped over 10% in premarket estimates on the announcement. NYMEX Oct 2019 WTI Crude Oil futures closed on Friday, Sept 13 at $54.85 USD per barrel. After reports of the attack on Saturday, the contract estimates priced in a large gain almost instantly. Monday's trading held onto most of the price increase and WTI settled up over $8.00 USD from the previous close on Friday (over a 14% gain for the trading session). Tuesday, however, we saw a different story in the WTI futures as the initial news was pared off by higher global production and inventory numbers coupled with reports that the effects of the attack were not as destructive as initially thought. Markets gave back almost 6%, virtually half of Monday's gains, to settle at $59.34 per barrel at the close on Tuesday. Wednesday saw another 2% loss in WTI prices, settling at $58.11 for the day. Traders caught off guard by the news over the weekend were stuck in their positions, for better or worse, until Monday's open. Those who held on during the past 3 days won't necessarily pocket the extreme gains or losses that some faced on Monday, but will definitely remember when volatility returned to the oil market and took their accounts on some big swings.
Yesterday, not nearly as surprising, the US Federal Reserve's FOMC announced another quarter-point reduction to the benchmark overnight lending rate. The Central Bank continues to cut rates, despite the reported health of the US economy, low unemployment numbers and record setting stock market highs. Citing growing concern surrounding the global economy and muted inflation, the Fed has cut interest rates twice in 2019 and is eyeing another potential cut at their December meeting, matching market analyst predictions for another 0.25% rate reduction by year end. Until this year, the Fed had not cut interest rates since 2008 and only began gradually raising them in 2015, making 2019 out to have the biggest decline of rates we have seen in over a decade. Bond markets, currency markets and other flight-to-quality markets (like Gold) have all begun moving again this year as the Fed prepares the US for what it feels is a potential slowdown in the global economy. For traders in these markets, growing opportunity and risk are key indicators that volatility has returned.
Of the 90 programs in the 2019 CTA Challenge, we have seen performance range from -36% to +95% ROR since January 1st (gross performance numbers). Just like the futures market prices, the performance moves for CTA managed futures programs have been all over the place. The unpredictable nature of market price moves, both in direction and size, require CTAs to employ hefty risk controls if they want to protect their customers from large losses in the investment accounts. In the CTA Challenge, we take a risk-adjusted approach to analyzing and ranking CTA programs to ensure we are evaluating performance and risk numbers achieved as well as performance and risk exposures. We are evaluating "what actually happened" and also looking at "what could have happened". See below for the most recent top 5 ranked programs year-to-date in the CTA Challenge.
2019 CTA Challenge:
Top 5 Ranking Through The End Of August
#1: Quantica Capital AG / Managed Futures Program *QEP*
#2: County Cork LLC / Acclivity Program *QEP*
#3: AG Capital Investments LLC / Discretionary Global Macro Program
#4: Dreiss Research Corporation / Global Diversified Program
#5: Emil Van Essen LLC / Global Tactical Allocation Program *QEP*
See the full current rankings here. 
CTAs interested in participating, or investors interested in learning more about CTAs and Managed Futures investment strategies, should contact Coquest and the CTA Challenge by Clicking Here.
Featured CTA

Revolution Capital Management LLC, a Denver-based alternative investment money manager, strives to provide diversification of returns within the managed futures space. Recognizing that the majority of commodity trading advisors (CTAs) pursue some type of trend-following strategy, Revolution's goal is to offer complementary products with varying degrees of target correlations to trend-exploiting strategies.  By maintaining a focus on developing programs with low correlations to other offerings, Revolution can potentially provide significant benefits to the risk-adjusted characteristics of most managed-futures portfolios.
Featured Sponsor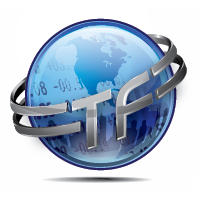 Traders Fulcrum is an informal networking group of over 2,000 Chicago-area Traders, Alternative Investment Fund Managers, Asset Allocators and other Money Management professionals who get together to hoist a few beers and talk shop. Meetings occur about once every quarter with an average of 200 attendees.
Upcoming Events – Mark Your Calendars!
Talking Hedge: Alternative Strategies
November 20-21, 2019
The Driskill Hotel, Austin, TX
2019 CTA Challenge Sponsors
Back