The 2019 CTA Challenge – October Commentary
Registration is Open For The 2020 CTA Challenge!

Registration is now open!  Commodity Trading Advisors (CTAs) who are interested in participating in the 2020 CTA Challenge, should contact Coquest now to get your program registered.  Registration period closes December 5th, 2019. Click on the below banner to learn more about the CTA Challenge mission to educate and benefit investors as well as CTAs.
Of the 90 programs in the 2019 CTA Challenge, we have seen performance range from -40% to +127% ROR since January 1st (gross performance numbers). Just like the futures market prices, the performance moves for CTA managed futures programs have been all over the place. The unpredictable nature of market price moves, both in direction and size, require CTAs to employ hefty risk controls if they want to protect their customers from large losses in the investment accounts. In the CTA Challenge, we take a risk-adjusted approach to analyzing and ranking CTA programs to ensure we are evaluating performance and risk numbers achieved as well as performance and risk exposures. We are evaluating "what actually happened" and also looking at "what could have happened". See below for the most recent top 5 ranked programs year-to-date in the CTA Challenge.
2019 CTA Challenge:
Top 5 Ranking Through The End Of September
#1: Quantica Capital AG / Managed Futures Program *QEP*
#2: County Cork LLC / Acclivity Program *QEP*
#3: AG Capital Investments LLC / Discretionary Global Macro Program
#4: Emil Van Essen LLC / Global Tactical Allocation Program *QEP*
#5: Dreiss Research Corporation / Global Diversified Program
See the full current rankings here.
CTAs interested in participating, or investors interested in learning more about CTAs and Managed Futures investment strategies, should contact Coquest and the CTA Challenge by Clicking Here.
Featured CTA
Commodity Asset Management ("CAM") is a specialized industrial commodities focused asset manager, founded by alumni of AQR Capital Management and Marc Rich & Co. CAM invests in lesser covered, but still liquid, exchange traded industrial commodities, where it believes it has a distinct fundamental edge.
CAM sources its alpha from proprietary relationships across the industrial commodities value chain, as well as alternative data. CAM dampens the volatility inherent in commodities through active hedging and risk management, and has low correlation to traditional indexes.
Featured Sponsor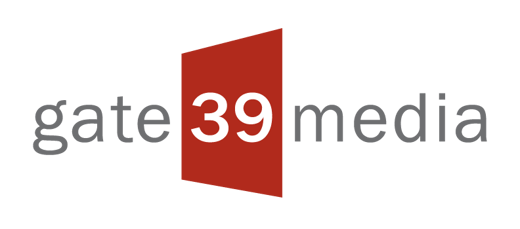 Gate 39 Media is a financial services marketing and technology agency providing complete solutions for the financial industry since 2001. Gate 39 Media serves commodity trading advisors, hedge funds, introducing brokers, and alternative investment firms through solutions designed to raise AUM and build brand awareness. These solutions include custom pitchbook presentations, website development, tear sheets, collateral, branding, and more.
Upcoming Events – Mark Your Calendars!
FIA Expo 2019
October 29-31, 2019
Hilton, Chicago, IL
Talking Hedge: Alternative Strategies
November 20-21, 2019
The Driskill Hotel, Austin, TX
2019 CTA Challenge Sponsors
Back